Do you see who I see that took part in the Ducks morning skate. That's right PATRICK EAVES, NICK RICHIE, HAMPUS LINDHOLM AND SAMI VATANEN.
Does this mean that they are contenders to be in tonight's lineup.
Ducks vs. Islander @7 pm in Honda Center, so we will have to wait and see what the lineup will look like.  We will see at game time or during Ducks Daily. Only about 8 hours away.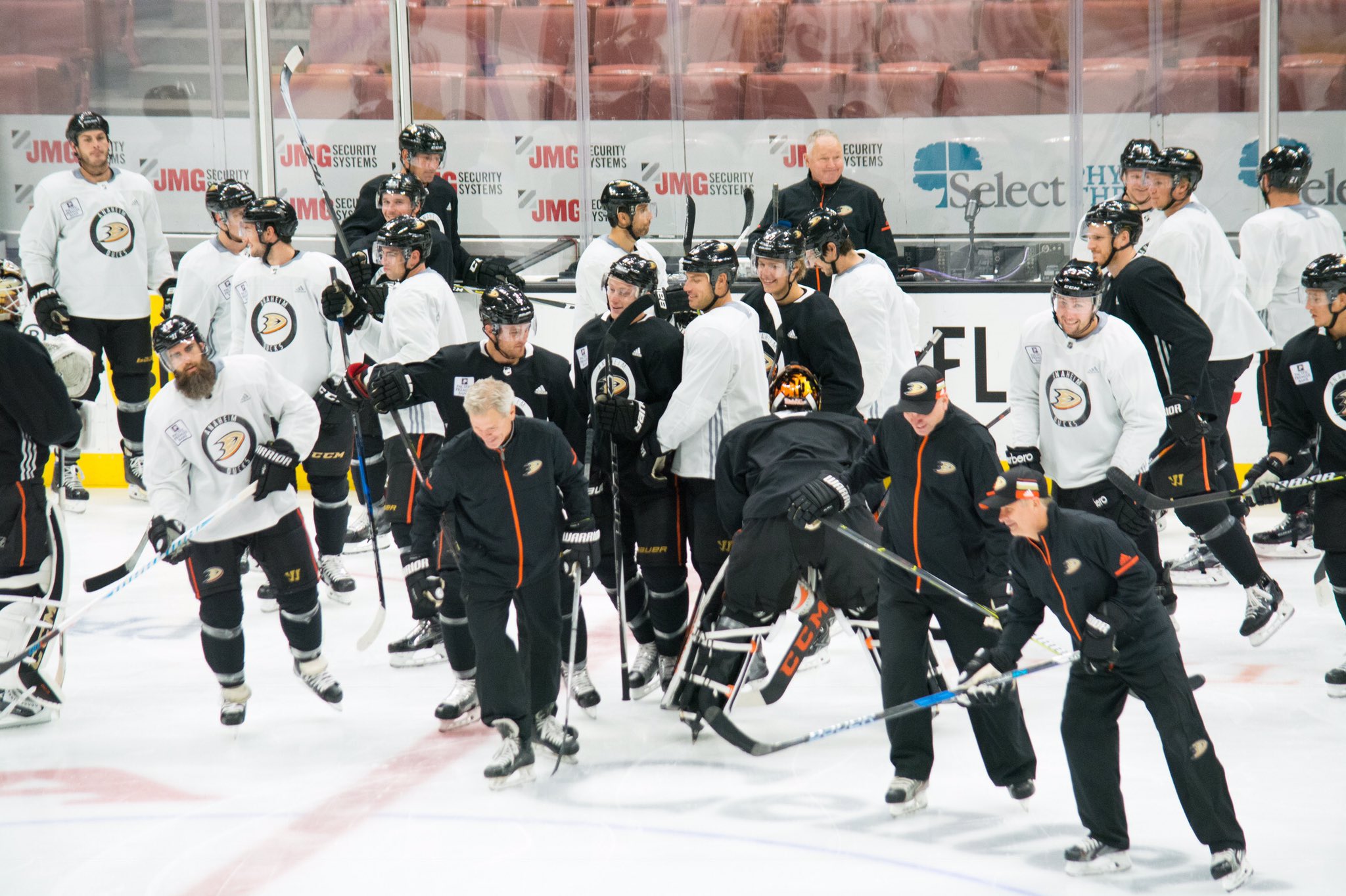 LET'S GO DUCKS!!!!!!!!!!!!!!!!!!!!
Please feel free to leave your comments below.
IMPORTANT INFORMATION
*Remember to download the NHL app to access everything Ducks. It's a go to place to see stats on players, you can subscribe in order to listen to the game just like you would in the car, track the team points to see what place they stand in for the playoffs, and my favorites you can shop through the app and read articles of and watch interviews of the games and everything to do with the Anaheim Ducks.*
Most of you are probably on Social Media so here's another source to get: Follow the Anaheim Ducks on Twitter and Instagram if you don't already. It is a great way to stay in the loop of what is going to be happening with the Ducks and the Honda Center. Also you can follow each player on Twitter to see what they are up to besides playing the game and practicing for the games.
*Continue to check out the Ducks Team Store because there is always new items and merchandise that the Anaheim Ducks Team Store. So check it out before it's gone.*
Sources: Anaheim Ducks Player News- Ducks Daily and Twitter @AnaheimDucks
Sources are all by The Anaheim Ducks/ anaheimducks.com